Sell Your Home
With Confidence
For Over 20 Years Buy Rite Home Sales Specializes In Foreclosure, Short-Sales, Probate Sales, Distressed Properties, SFR, & Property Management In Real Estate.
Certifications & Memberships
Trusted By Real Estate Professional Groups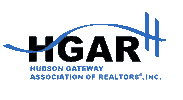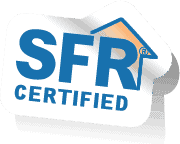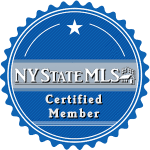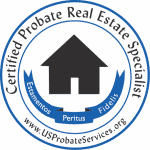 Offering Real Estate Services For Over 20 Years!
Servicing In Queens, Brooklyn, Bronx, Staten Island, Manhattan, Nassau & Suffolk Counties
Specializing in Short Sales, Estate Sales, Probate Sales, Distressed Properties, Foreclosure, SFR, & Property Management in The Great New York City Area.
1351 Auerbach Avenue Hewlett Harbor, NY
4 Bed, 3.5 Bath, 3287 Sq. Ft.
24-36 Beach Channel Drive Far Rockaway, NY
3 Bed, 1F 2H Bath, 1170 Sq. Ft.
RJ is a top professional , very knowledgable and diligent, I was under the impression that he is very experienced and even when he didn't know the answer for something that was important to me, he went right away to find out in a timely manner. Never waited more than a day for him to get back to me ( usually within couple of hours except for one week when he notified me in advance that he was in training), which for me is the most important thing! He works in complete transparency and provided me with full disclosures, even though it could hurt the deal ( and his commission ) and really made me believe that there are still good and honest people out there that don't just see you as a $$$ sign!!! I have recommended him to my sister and she was very happy too. I will do so to everybody else, if your in his hands, rest assure that you are in the right hands. Thank you RJ . Looking forward working with you in the future
RJ is on top of his game! He knows the process very well and can be counted as a subject matter expert on all facets of real estate. Very responsive and on top of things without being pushy. Easy to work with and professional- look forward to working with him again.
Very simple, use this real estate agent. He was great from start to finish. Very personable, knowledgeable, and always willing to go the extra step to make sure your questions are answered, your concerns are addressed, and anything you need is taken care of. I really can't think of anything needed for him to improve upon as far as my experiences with him. Choose RJ for your real estate needs and you won't be disappointed.
I have known RJ since 1998 and has helped be with the purchase of 2 homes. The process was as smooth as can be.. He has also helped numerous family members and friends of mine and they will all give him 2 thumbs up!!
Mr. Santiago, Is one of the Most Honest and Sincere person; i have meet in the industry. He is very professional and helpful in finding my needs. I would highly recommend him to find your next dream house.
Mr. Santiago Is very hard working real estate broker . He has very good knowledge of local market . I highly recommend him for all kind of real estate transactions. He would guide through the entire process from loan prequalification to searching of houses to making the offer and closing the deal with smooth and stress free home buying experience
RJ is an excellent person to work with. He handles difficult situations with homeowners with care and expertise. He never quits when the going gets tough. RJ is knowledgeable about the local areas with helping homeowners losing homes to foreclosure to find suitable rentals. RJ is 10 stars in my book!
Mr. Santiago was professional and helpful throughout the process. He did not waste our time and only brought us qualified buyers. he followed through on all leads and ultimately completed a sale in a very timely manor.
This Broker is amazing, He helped me to get a great price and negotiate for me better that I could do it myself. Totally honest and always answer my questions properly.
RJ is been very considerate professional and helpful he knows those areas really well and answer all questions giving details to the point where you feel you're briefed on the current market and economy.
LETS FIND THE PLACE THAT MEETS YOUR NEEDS
Buy Rite Home Sales Inc. has helped people purchase and rent homes in the New York City Metropolitan area for over two decades. We are here to answer any real estate inquiries you may have. Fell free to reach out to us and we will respond as soon as possible.